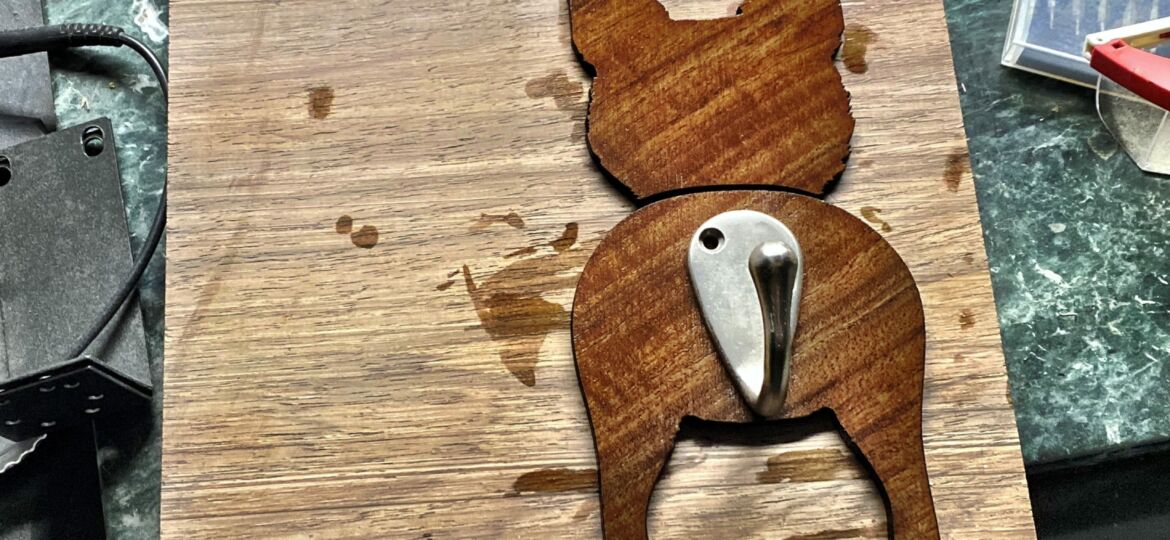 In preparation for our trip to Hawaii next week, I created these custom stoppers out of scraps of thin stock walnut I had left over. After ashes of Jill and Koda are placed inside April Angels, these stoppers will be glued over the bottom hole to keep the ashes inside.
I also needed to start working on Mary Kilway's order for custom dog leash holders. Before too long Christmas will be here, I need to get them finished with plenty of time to be shipped to their appropriate parties.
I also did some experimenting with different materials other than wood, such as acrylic and card stock, for the dog shape.
However, there remained a strong preference for wood.