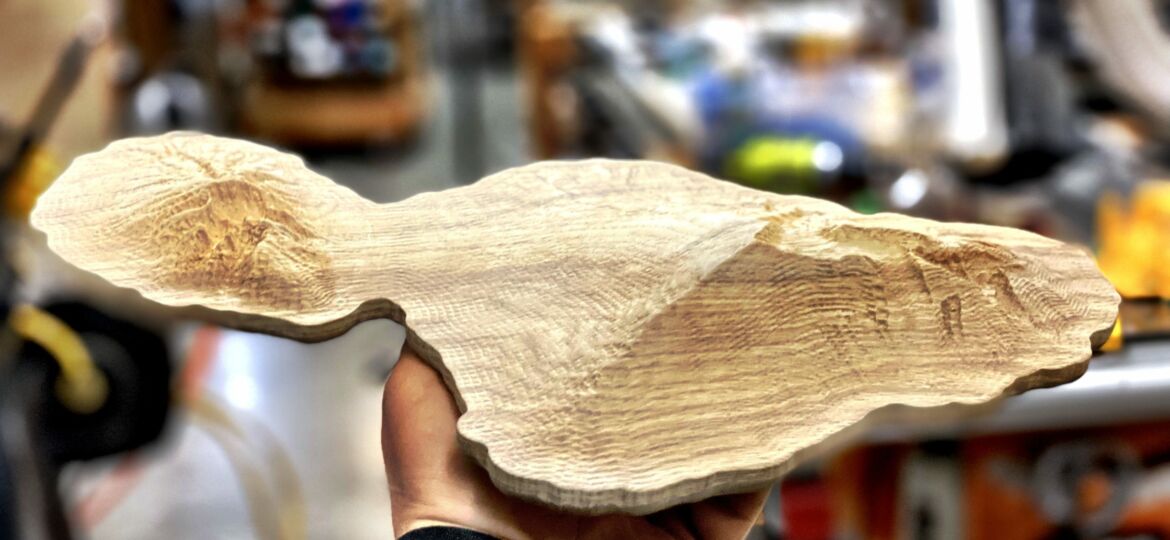 I finished an order for some custom national park signs.
In between coats of paint and sealer, I did some experimenting with my picket sign-holding Sasquatch design.
The best indicator of skill is the ability to consistently reproduce results. I made another attempt at carving the island of Maui, hoping to learn from my previous mistakes. I am pleased with my result.