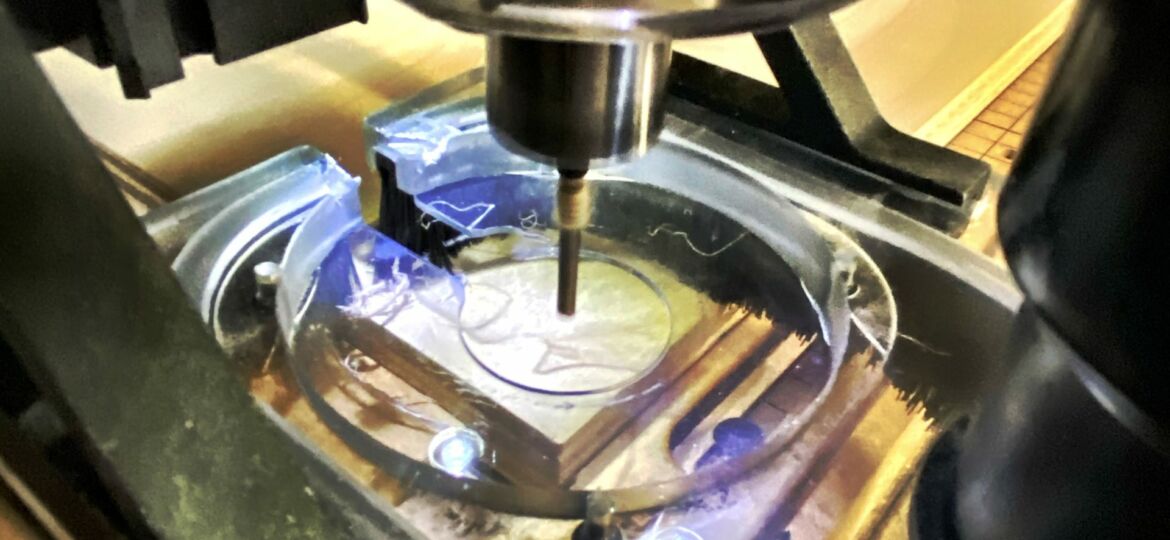 Before starting a cutting job, one should make sure that it is the right piece you want to cut. I just cut a duplicated of the last components tile I cut yesterday. Of well, I am ahead for the next chair.
While I waited for the duplicate tile to finish cutting, I started gluing together the second half of the chair.
And I assembled as much as I could…
Eventually I finished cutting the final components tile for the chair.
By the end of the day, I glued the final components of the chair together and allowed them to dry overnight.