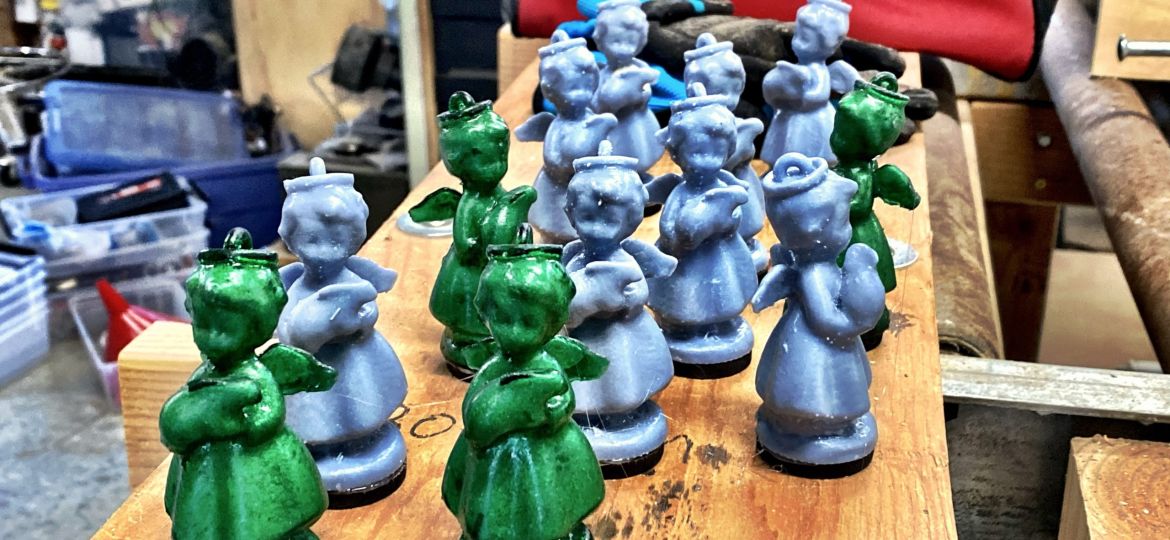 I purchased from 8MP Camera from LightBurn and added it to the RTL-1390I Laser Cutter. Before installation, I printed a mount and then installed it on the inside of the lid, running the USB cord along the lid frame and drilling a hole in an access panel so that I could plug it into the MakerCave iMac. The camera will allow me to snap an image overlay of the bed and allow me to place cut files more accurately on the material.
I filled twelve April Angels with Jill's and Koda's ashes, readying them for eventual distribution.
I also laser cut storage boxes for the April Angels I am sending to friends and family.
As I have been using the RTJ-1390I laser cutter, I have been experiencing the issue of smaller cut pieces dropping through the knife table and then being burnt as the laser head passes overhead. I remembered that I had some metal grating material left over from a previous project, which provided an excellent solution to this problem.
I started cutting for the fourth Simba Simple Chair, cutting two out of the eight needed parts panels.