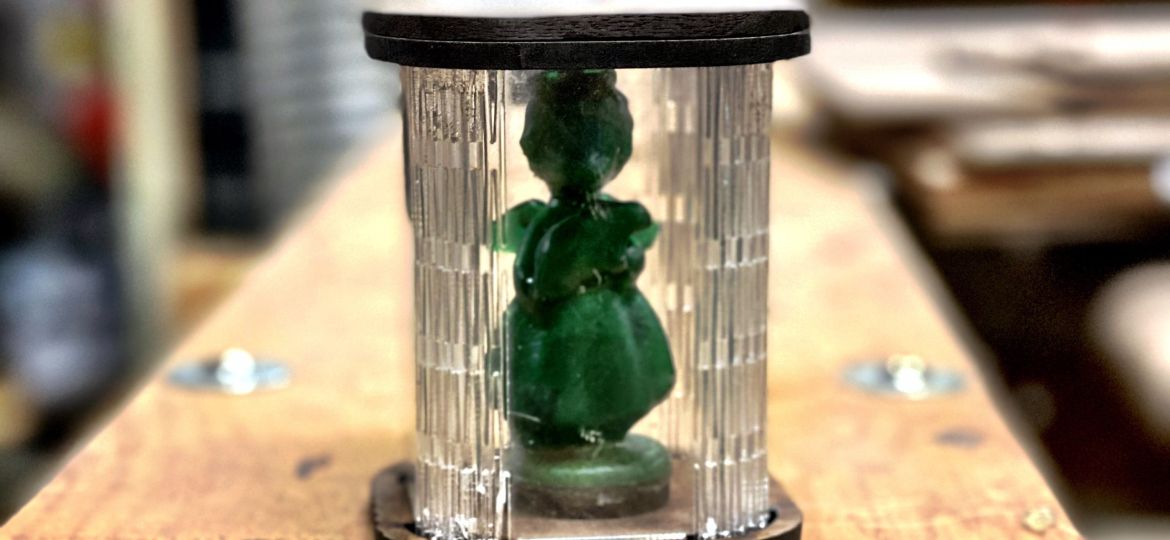 I finished two more orders for custom dog leash holders. They are boxed and ready to be shipped.
I also worked on rounded storage boxes for the April Angels. Rather than using plywood, I tried the thin walnut stock. I didn't have much luck with the flex hinges in the corners. The walnut was just too brittle.
However, I like experimenting with different mediums and decided to try acrylic. Here is the result.