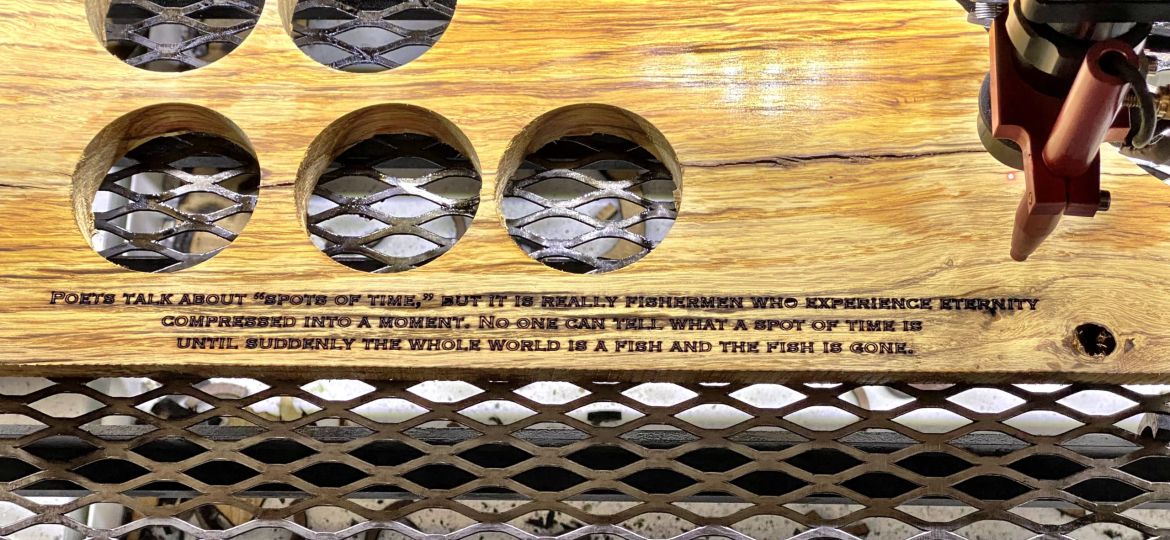 I reused the wheel base for the dust collector, which I no longer needed since I mounted it to the wall. I added sides to the base to create a rolling bin that fits perfectly underneath the RTJ-1390I Laser Cutter. I will use it to store scrap material for the laser cutter.
Sindhu Kuhle and Patty Barrett came over to finish their quote signs this morning. Today they applied finishing wax to their signs. They went from their ideas laid out on Easel to a physical sign in two classes. They seemed pleased with the end results.
I started cutting out the fly rod rack from the Oregon white oak boards on the X-Carve CNC Router
I ran a practice burn on a scrap piece of the oak. I think I want to engrave a Norman Maclean quote along the belly of the top trout.