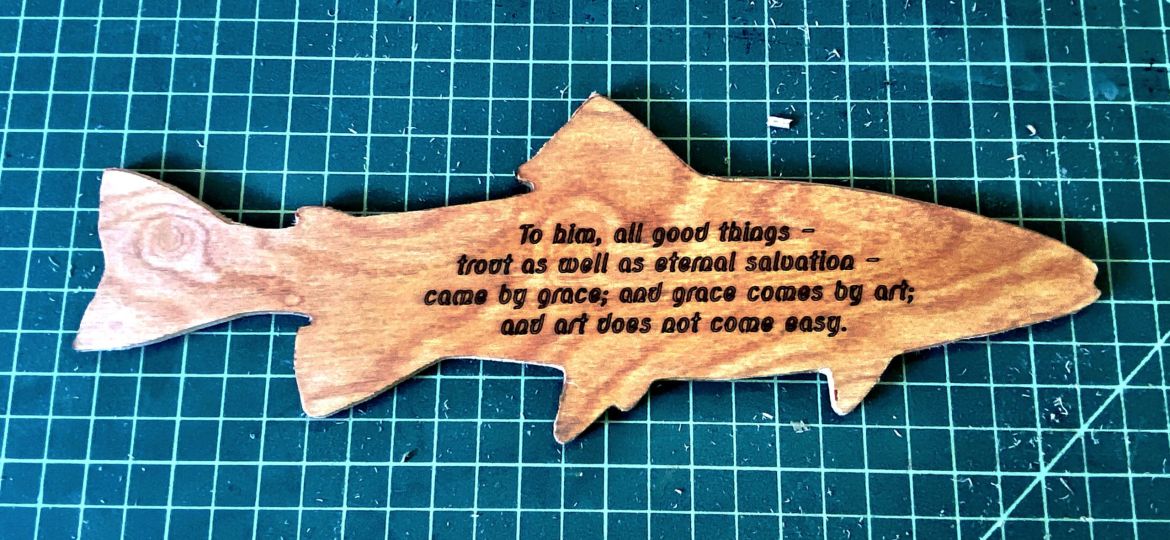 I am starting to create items for my upcoming online store. One of the items will be these trout silhouettes engraved with quotes from Norman Maclean's A River Runs Through It.
I finished a complete set of Paris Metro Subway tiles. I washed them with with hot water and applied a coat of finishing wax.
I will need to take some product photos, upload them into the product pages and open up shop.