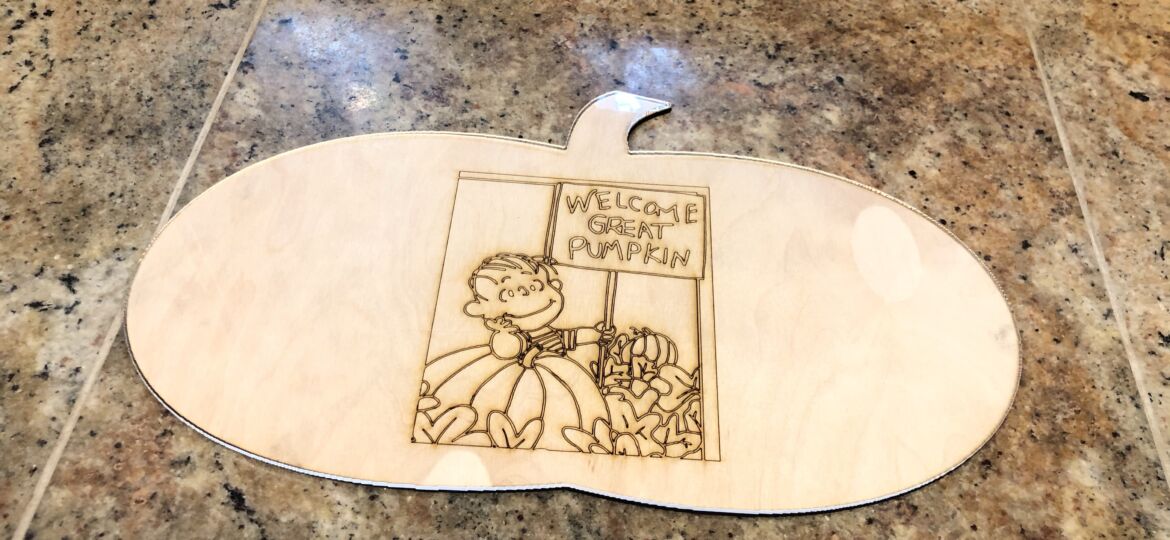 I put the FSL Muse Laser Cutter and Engraver to work after the installing the new exhaust vent. Jill want to create something for a party contest, something pumpkin-themed. I obliged.
I created a serving tray for Jill's pumpkin muffins.
I continued to work on consolidating equipment. I followed up on something I saw on YouTube regarding flip-top power tool storage. After proof of concept, I was ready to implement.
If I were able to integrate my miter saw into one of my conveyor roller tables, then I would be able to eliminate the need for the two feed tables and saw stand.
I just have to install a gate latch to keep the flip-top tight to the side of the conveyor roller table when the saw is stowed.
I will eventually store the following in the same manner:
Bench jointer
Mini lathe
Metal miter saw
Bench grinder
Bench vise