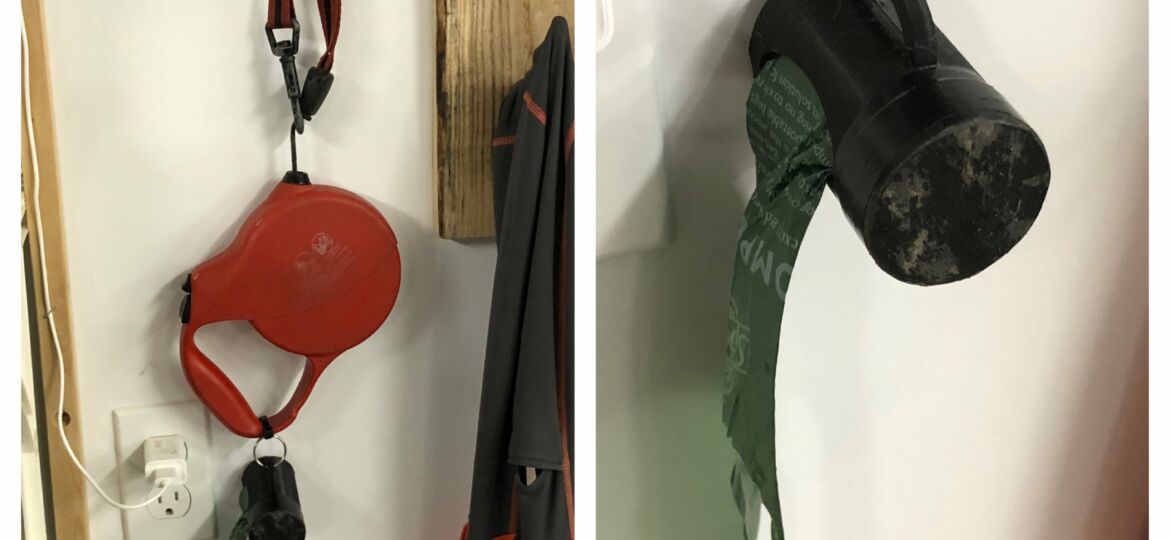 I installed the second shelf lift. This one is for my belt and disc sander. Two power tools off the floor…
With the help of Nick Dodson, the electrician we use at the Amphitheater, I made up an quad box extension cord from my 240-volt service, splitting the 240-volt service into two 120-volt dedicated circuits.
With the FSL Muse Laser Cutter, I created mounting plates for my Ridgid battery chargers on the IKEA Skadis peg board. Actually, I used this as an opportunity to get David, my helper, to figure out how to design custom items to meet one's specific needs. I tried to teach David how to use a calipers and SketchUp to create a drawing. However…
We ran into some mis-measurement issues. Not once…
But twice before getting it right.
I lost a cordless drill today. It did last sixteen years, so I got some use from it.
The Stacker 500 3D printer was put to work today. The poop bag holder went missing some time ago and decided to print a replacement.