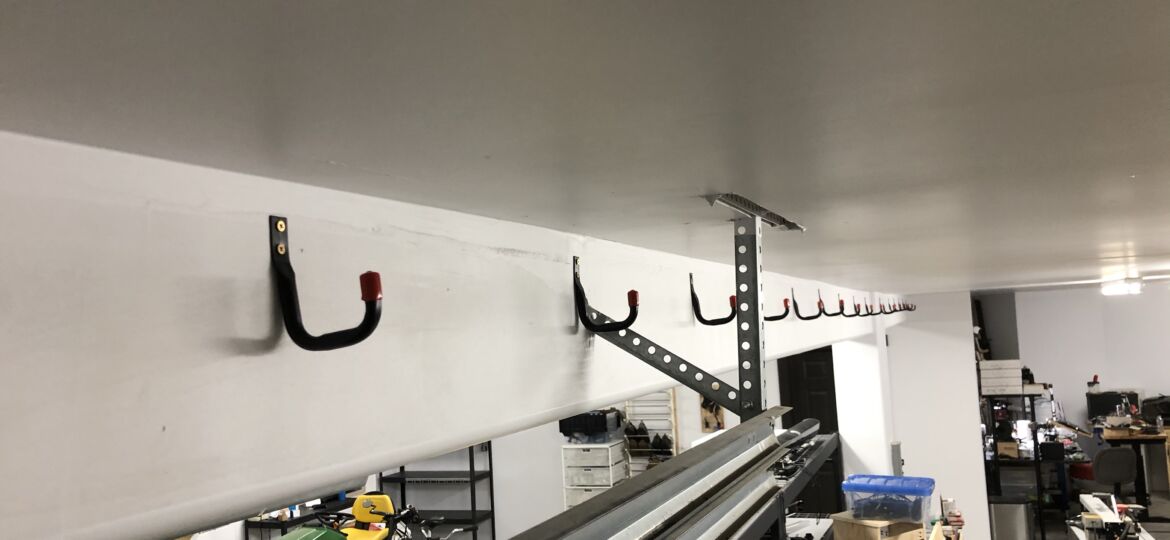 Another piece of equipment on wheels
While browsing my email, I saw that Woot was offering a mobile tool base, so I bought one for the drill press. It arrived today and was immediately installed.
I also installed some utility hooks along the length of MakerCave near the ceiling for quick and easy cable management (extension and network cords).