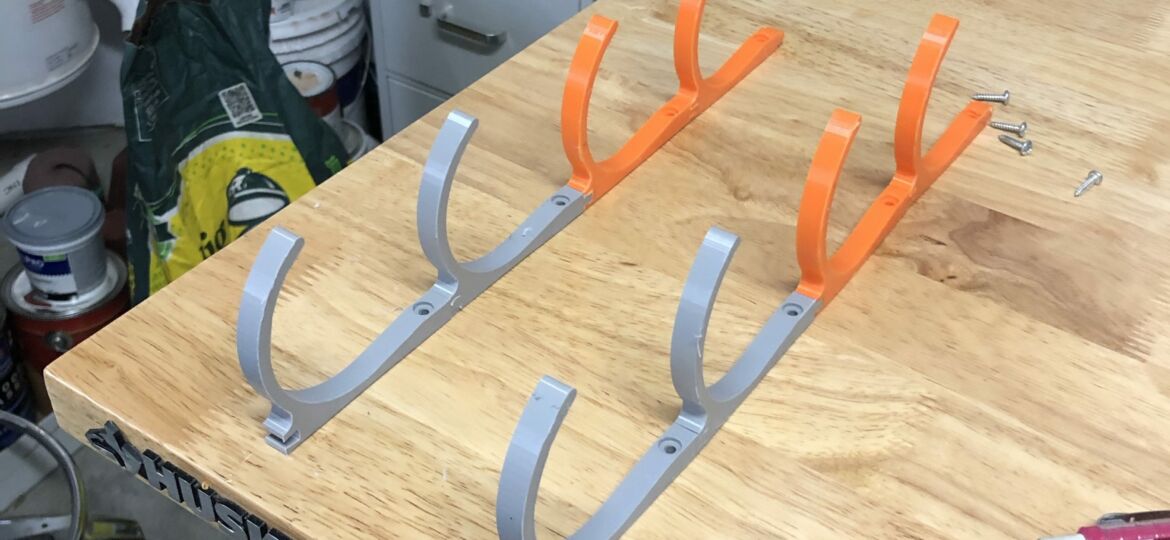 The couple of days I have been plugging away at organizing MakerCave:
I installed shelving from the garage at the old house.
I wanted shelving high, above the my rolling carts, so equipment could be tucked tight against the wall when not used.
I mounted my spray paint can holders, but I needed more storage…
So I started printing some more brackets.
I also mounted one of my bench vises onto a flip-top tabletop of my other conveyor roller table.