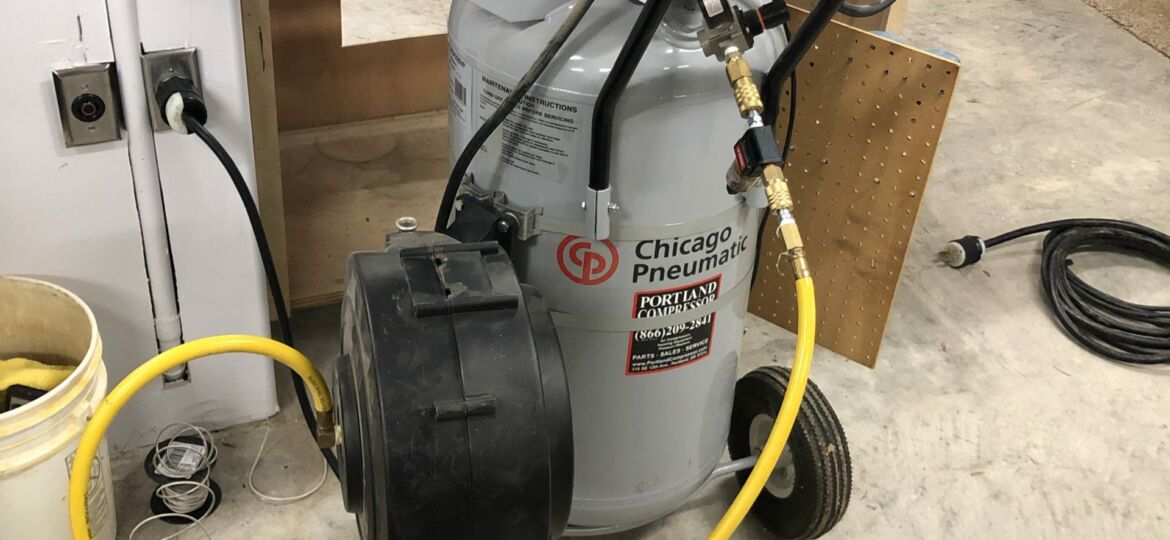 On Wednesday, I moved my air compressor from old MakerCave to new MakerCave. I attached my air hose and tools directly to the tank, eliminating the need for the accompanying table I made to these items.
I also converted the compressor from 120 volts to 240 volts. At 120 volts, the air compressor draws over 19 amps, essentially requiring a dedicated circuit, which I don't have such a luxury. However, at 240 volts, the draw was reduced down to just over 9 amps.
I also added a neutral wire to the outlets off the MakerCave sub panel in order to convert the 240 volt service into two 120 volt circuits.