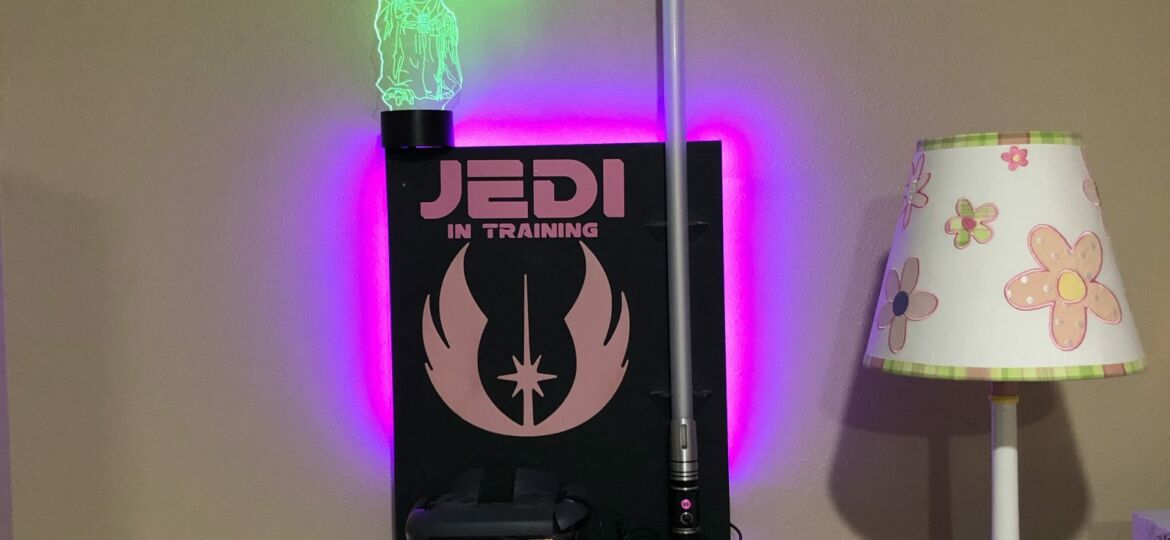 I moved McKenzie's Jedi shrine from the old bedroom to her new bedroom. During the transport, the plastic brackets I made to hold her lightsaber upright. Luckily, I had the FSL Muse Laser Engraver and Cutter set up and was able to quickly make replacements.
The storage brackets I ordered from Amazon arrived today. These brackets are designed for kitchen appliances, just as mixers, to be easily stored under cabinets. I mocked one up to see how it worked. Eventually, I will mount my bench grinder on these brackets.
Also from Amazon came my Keychron K2 Wireless Keyboard. What a great mechanical keyboard with RGB backlighting.
I continued to install wall organization, such as pegboard and bins.
I started to unpack and organize tools. Router bits next to the router table…