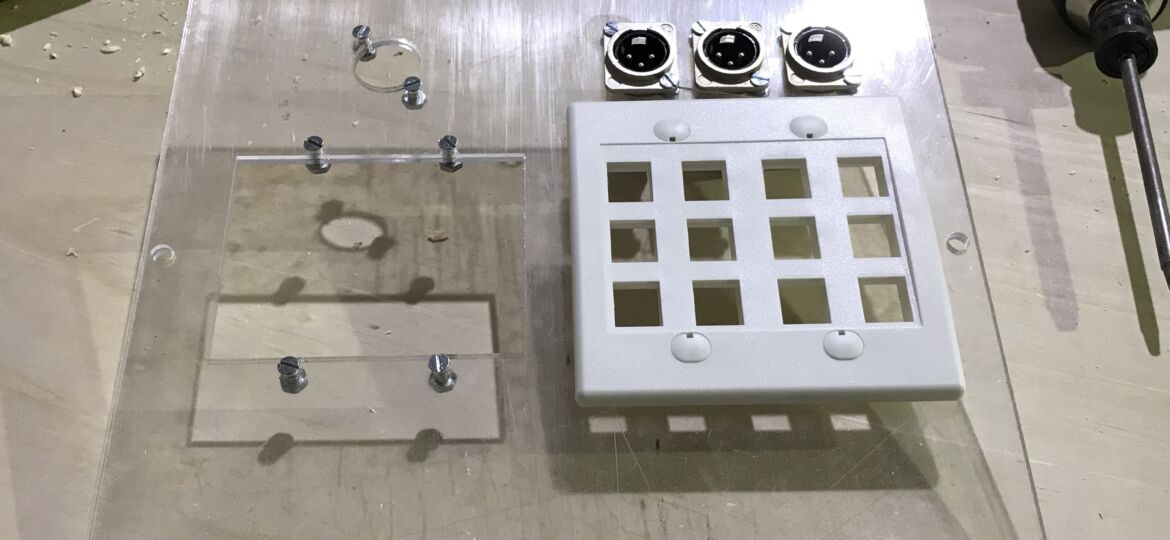 Continuing to progress on the CEIA Magnetometer Storage Dollies
The slow part to the whole process is the cutting of the yokes…
Only 5 more stacking pallets to construct…
While waiting for the Shapeoko to finish its cutting job, I worked on the Loading Dock Video Patch Panel, cutting out the inner mounting plate on the Muse Laser Cutter and Engraver.
The finished product looks promising.
Last visit, I finished the installation of dust collection system on the X-Carve CNC Router.
During my reconfiguration of the X-Carve in Easel, to accept the dust shoe, I found myself stuck on setting up the Z-Axis Probe. Easel takes you through the setup process step-by-step, not allowing you to continue on until you complete the current task. The first step was to plug in the Z-Axis Probe, which I did and immediately instructed me to attach the clamp to the spindle collet. This is where I got confused, because the next grayed out instruction was touch the touch plate to the collet. However, when I touched the collet with the touch plate, nothing happened. I rebooted the computer, I reinstalled the X-Controller firmware and Easel driver software, I checked the continuity of the circuit, and I still could not move forward. Then I finally realized that the "attach the clamp to the collet" was a button that had to be pressed after clamping the collet. Idiot.