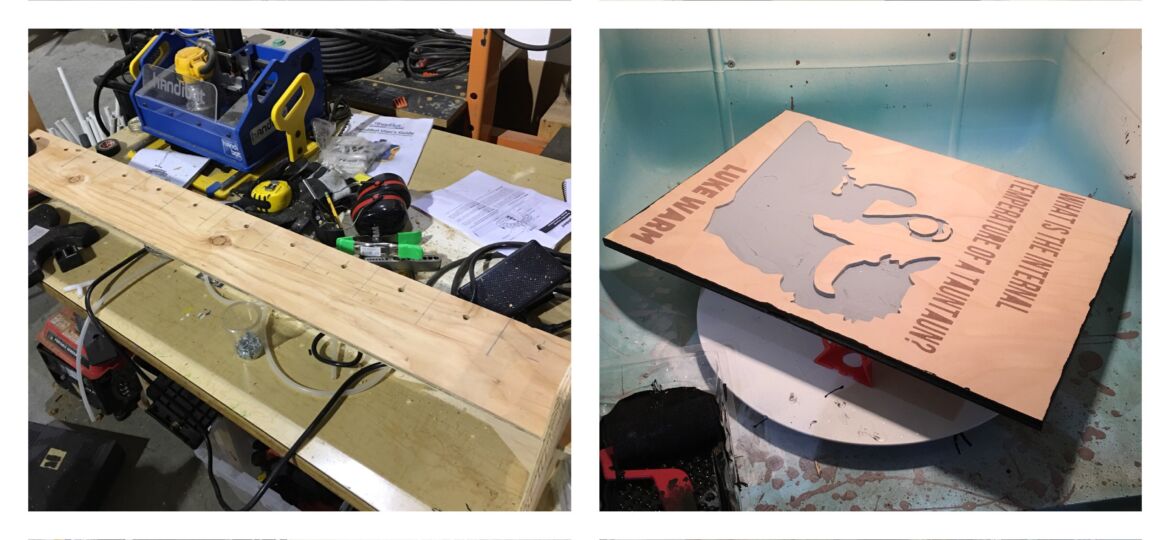 Happy Dr. Martin Luther King Day! Time to recommit one's self to fighting injustice. It is far from being eradicated.
I would like to try and get my electronics station set and organized today, using the Anthro Standing Cart I picked up from Portland Community Media.
During a cleaning frenzy a couple of days ago, I found the water flow sensor I purchased from lightobjects.com. I would also like to get that installed onto the K40 Laser Cutter and Engraver.
I slotted the mounting holes on the shroud for flexibility in positioning the shroud on the wall when mounted. My ability to accurately measure and set anchors in concrete block is questionable at best.