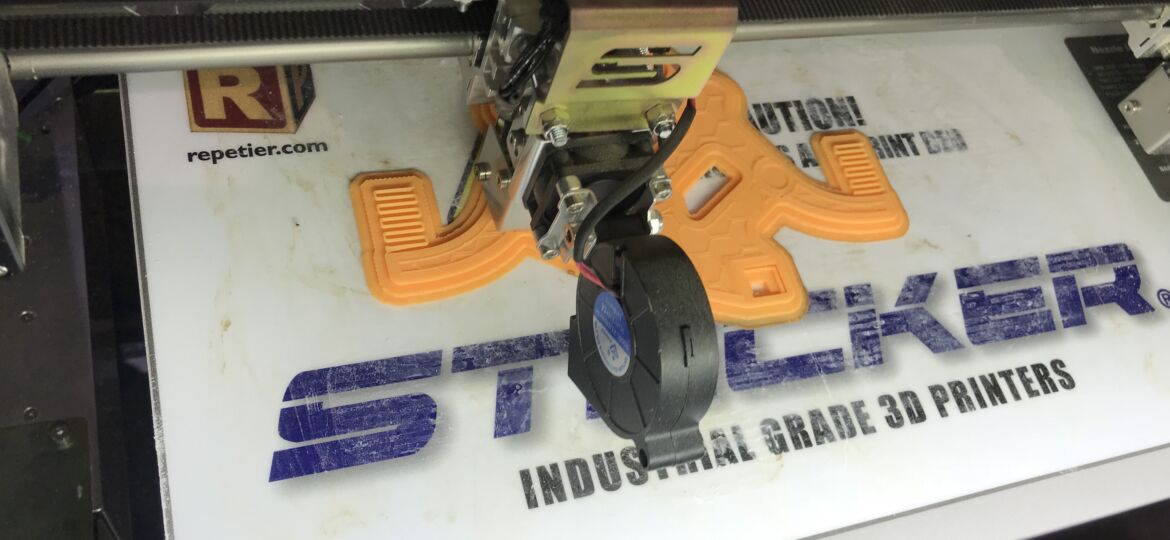 Well, with the help of tech support, I isolated the issue with the Muse Laser Cutter and Engraver to a bad secondary power supply.
I continued working on the CEIA Magnetometers Storage Dollies. I decided to use eyebolts rather than D-rings because of space constraints with the new wheel boards.
I cut another pair of yokes with the Shapeoko.
I also started another print job on the Stacker.