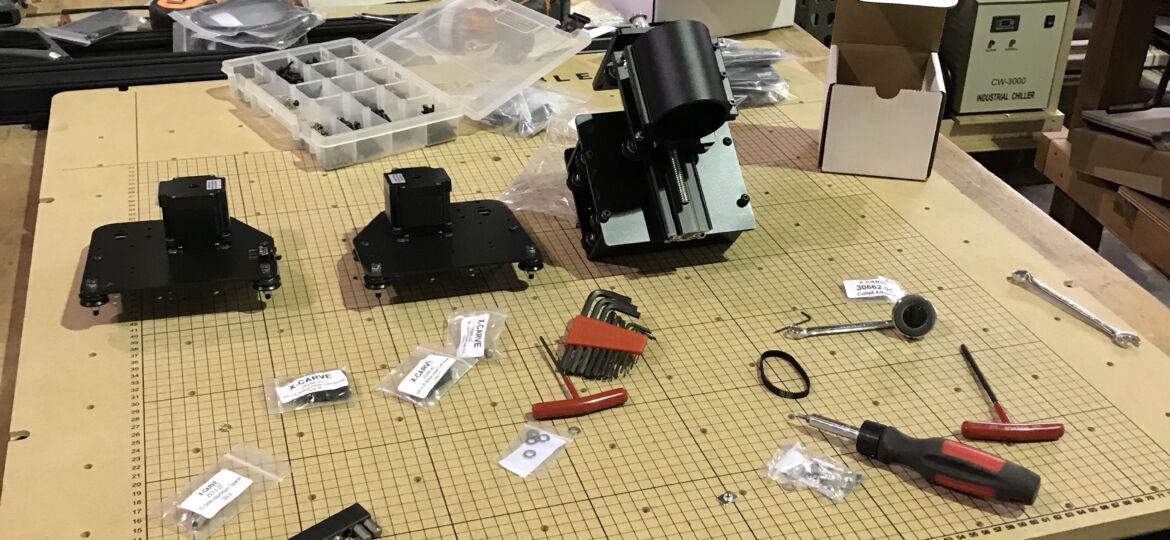 This year, I printed out the popular 3D-Printed Advent Calendar by pleppik, which I have done in past years. However, I made this year's twice as large. A challenge was a large enough print bed to print out a double-sized Day 25. Thank goodness for the Stacker…
I also started assembling a new addition to the MakerCave, an Inventable's X-Carve.
Meanwhile, the Shapeoko continues to work on, cutting another set of yokes for the CEIA Magnetometer Storage Dollies.