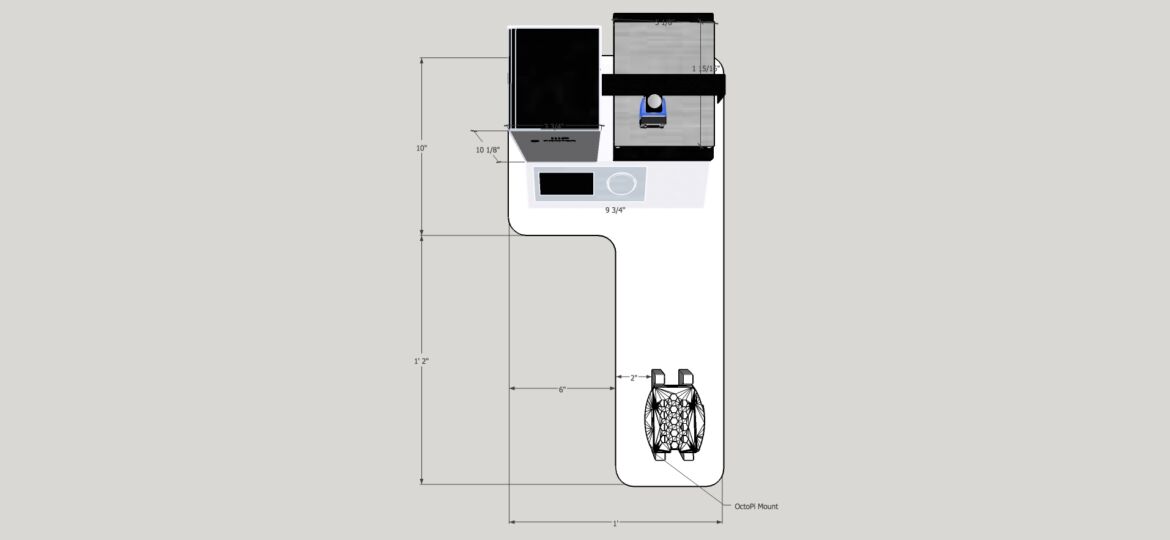 Using SketchUp, I created a mounting board for my Monoprice Select Mini 3D Printer. I control this printer with an OctoPi inside this enclosure I found on Thingiverse, and wanted something that would make it easy to move it around. I elevated the OctoPi in order to get a better view of the print bed with the attached Logitech C270 webcam. This is what I came up with.
With the design finished, I place a piece of 3/4" MDF onto the bed of the Shapeoko and cut out my design.
Well the Shapeoko worked, I worked on cutting more pieces for the CEIA Magnetometer Storage Dollies on the table saw.
Also I started another artwork on the QuickDraw Bot…
I neatly routed all the cable under the board, and the end result turned out well.
Groot Kid added the MakerCave Art Gallery.