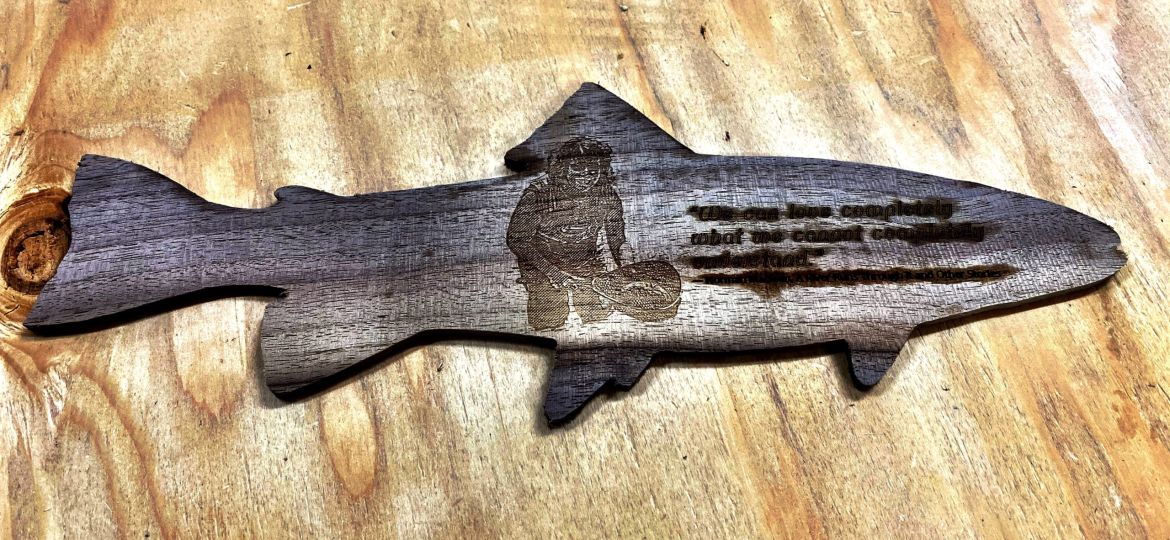 I was so happy with the thin stock walnut remnants I picked up at Goby Walnut Products that I picked up some more.
I fired up the X-Carve to start cutting the components for my third Simba Simple Chair.
While the X-Carve worked, I started experimenting with halftone dithering engraving of photos on the FSL Muse.
After engraving the original photo of Jill and her catch, I decided to remove the background of the photo to get a better result.
Then I started playing with the DPI settings and decided that I liked 250 DPI setting the best.
Then I made an example of a custom quote trout I want to sell. Customers would be able to send me their own photo and quote, and I would engrave it onto a blank trout.