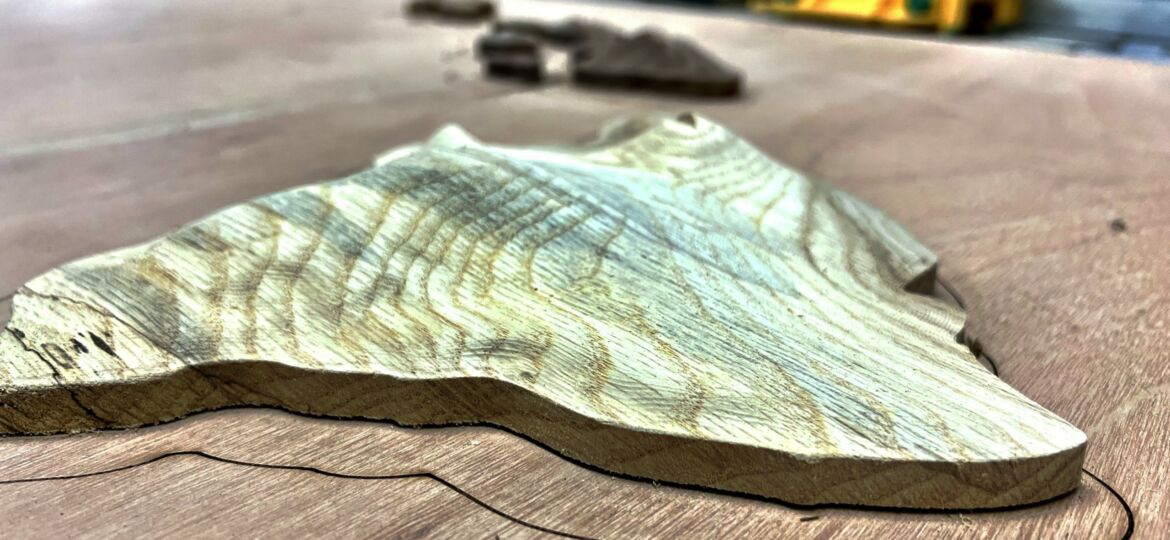 I made my first attempt at carving the Hawaiian island chain idea I had.
When I first ran the carving job, I did not properly set the XY Zero (starting point) and did catch it in time before cutting into the block for the Big Island. This explains the flat spots at top of Mauna Kea and Mauna Loa.
I went through various stepover settings on the finishing cut:
78%
50%
25% (which I finally settled on)
Here are some takeaways:
I would make the base only 1/16"-1/8" thick, not the 5/8" shown.
In order to ensure proper alignment, I would laser engrave the outlines of the islands on the top of the wooden blocks.
I hot-glued the wooden blocks to the sheet of luan, which held the blocks down great.
I would cut out the island outlines with the laser cutter in the luan, so that the sheet would later be able to be used as an alignment tool.