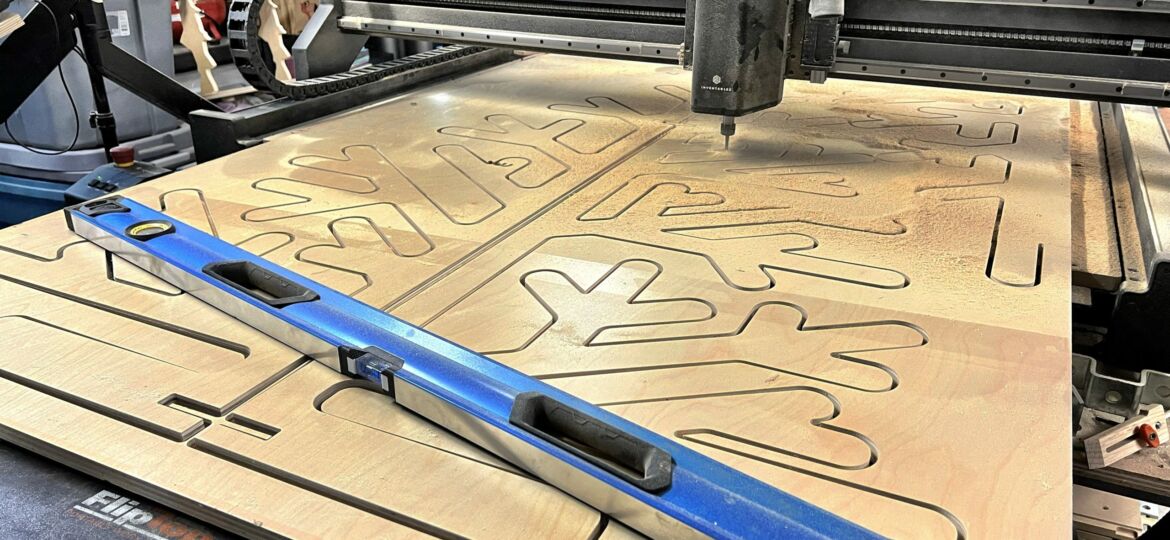 I got off the telephone with tech support and they told me to check my machine firmware settings, sending me the following link:
Walkthrough Tutorial: Firmware Settings Check
Firmware Settings
To locate your Firmware settings in Easel, click here. To change individual Firmware settings, click here. To check the Stock Firmware Settings click on your machine here: X-Car…
It turned out that I had one improper setting.
$120=500.00
It should have been:
$120=250.00
With the change made, the X-Carve Pro was up and running again.
I ran my first tiling job on the X-Carve Pro with Easel, a plywood Christmas tree for McKenzie. I found the plans on Etsy.
File for Cnc Router Plywood Christmas Tree 170 Cm / | Etsy
Sizes tree: width: 1100 mm, height: 1700 mm / 66,93. This is not a finished product! This is the dxf file for a CNC router. Plywood 2440X1220 mm The thikness of material: 18 mm. Easy assembly! No glues, screws or nails to have joints that precisely lock into each other. By purchasing electronic
Though not perfect (I have to work on my alignment), I am pleased with the results.