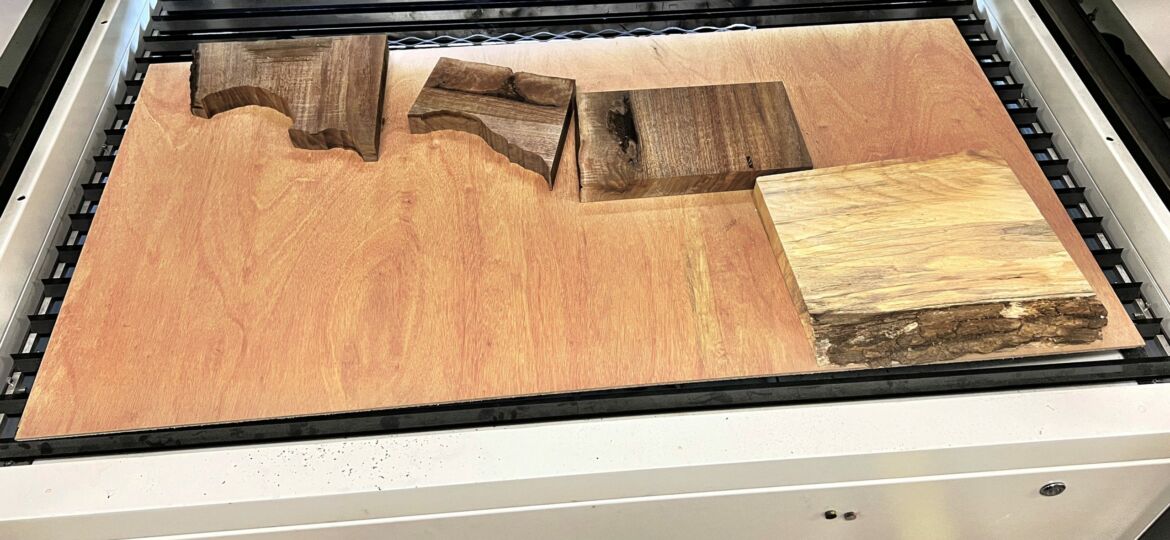 Using the laser cutter, I marked the outlines of the Hawaiian Islands on a sheet of luan. I found scraps of hardware that fit over each of the outlines and planed them to the same thickness. I will adhere them to the luan and then carved the topography on the X-Carve.
The X-Carve Pro seems to be having issues with the X-axis. Ever since I received it, the X-axis would occasionally lose steps, ruining a job. I always assumed that it was due to me being too aggressive on my cut settings. However, trying to cut a Christmas decorations told me otherwise.
I created a support ticket with Inventables. Hopefully tomorrow I will have this resolved.