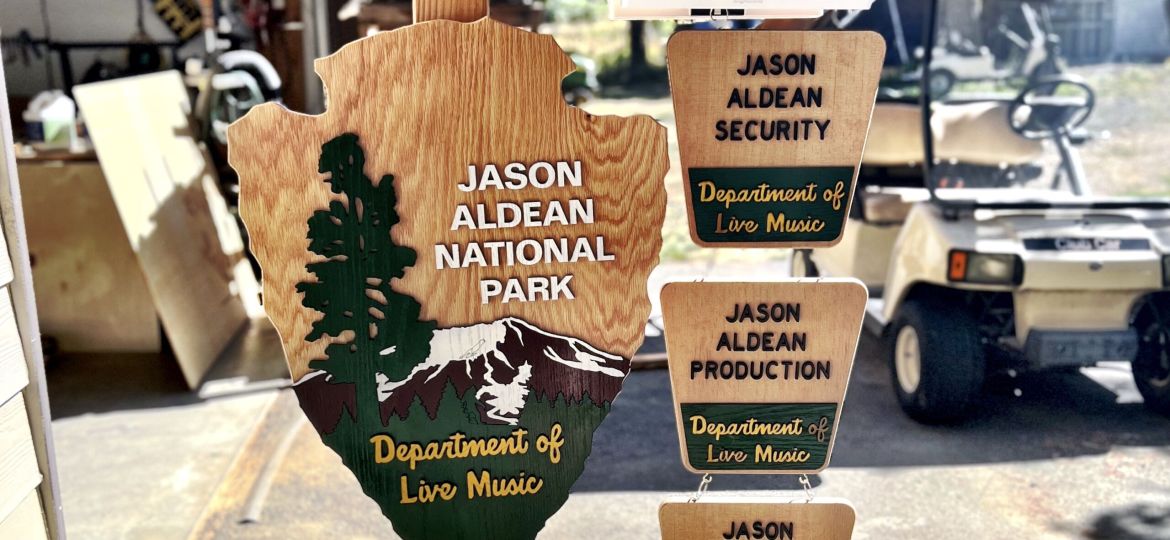 While cutting wood with my DEWALT DWS780 Compound Miter Saw, I noticed chunks of plastic flying off the saw. I discovered that DEWALT had a safety recall on the rear blade guard assembly and was giving customers free replacement kits. Today I finally got around to replacing the now missing rear blade guard assembly.
---
I managed to finish the Jason Aldean Backstage Artist Signs. I made this sign post to hang and take display pictures of the signs I make.
---
I started cutting the components for the Lindsey Stirling National Park Sign.