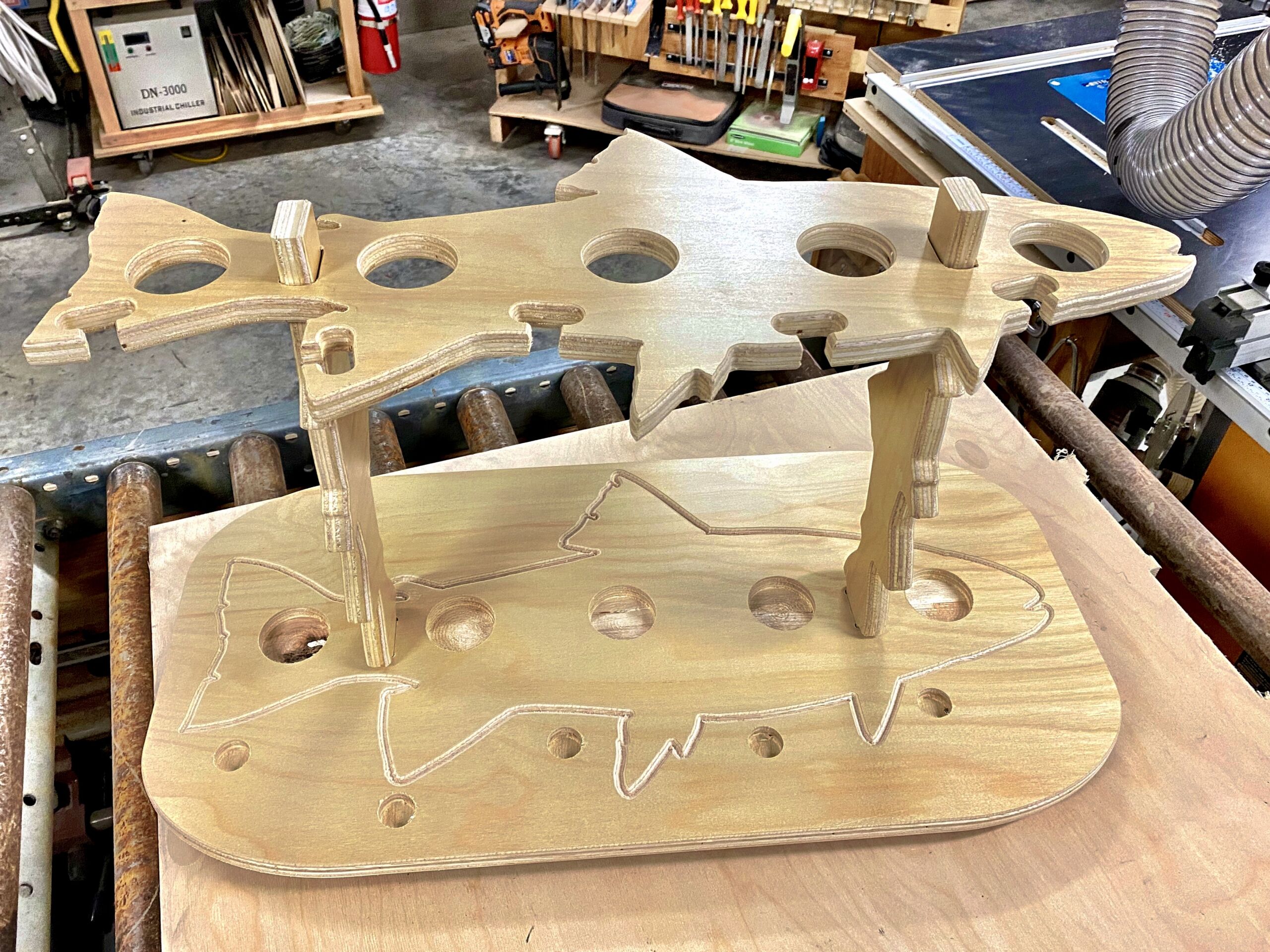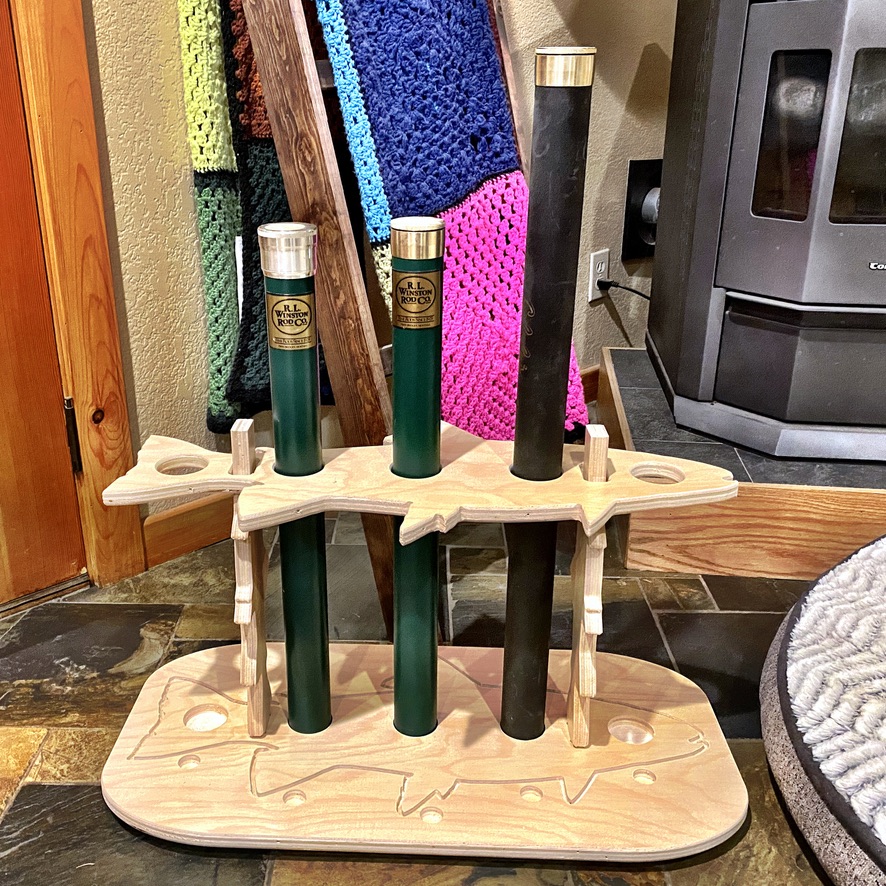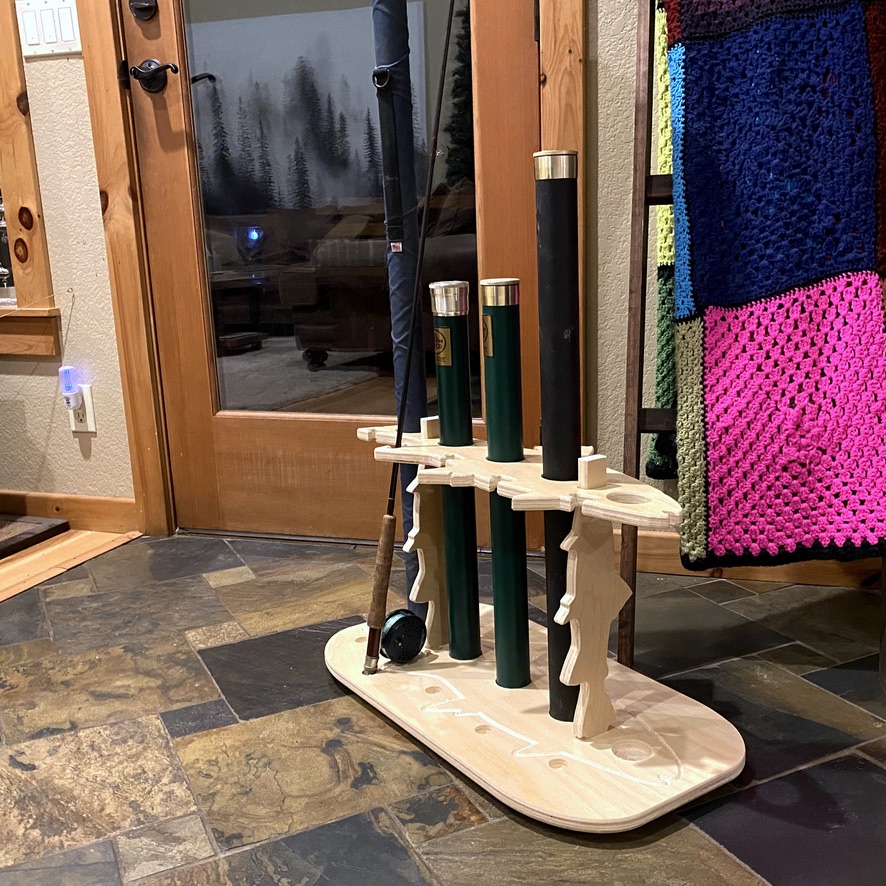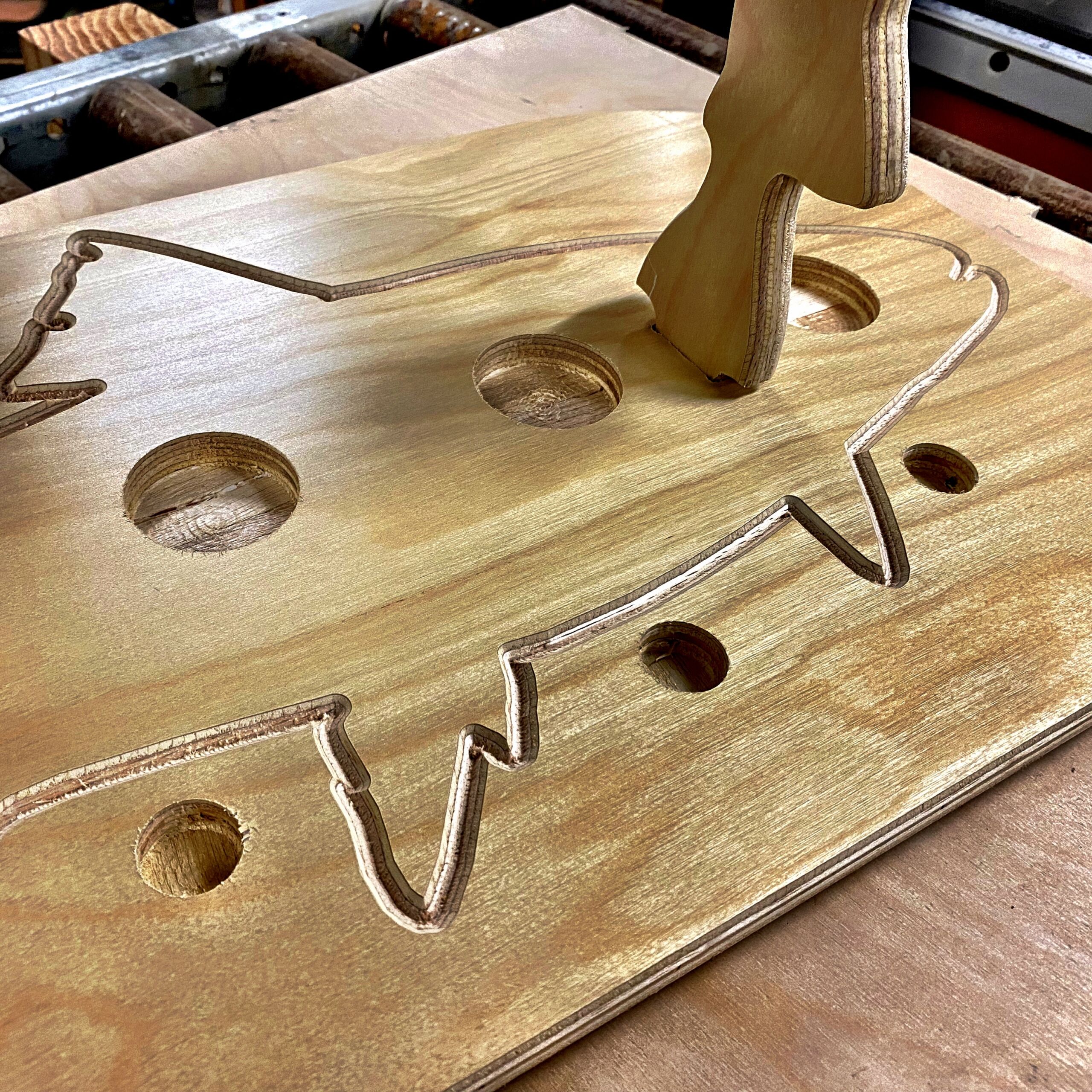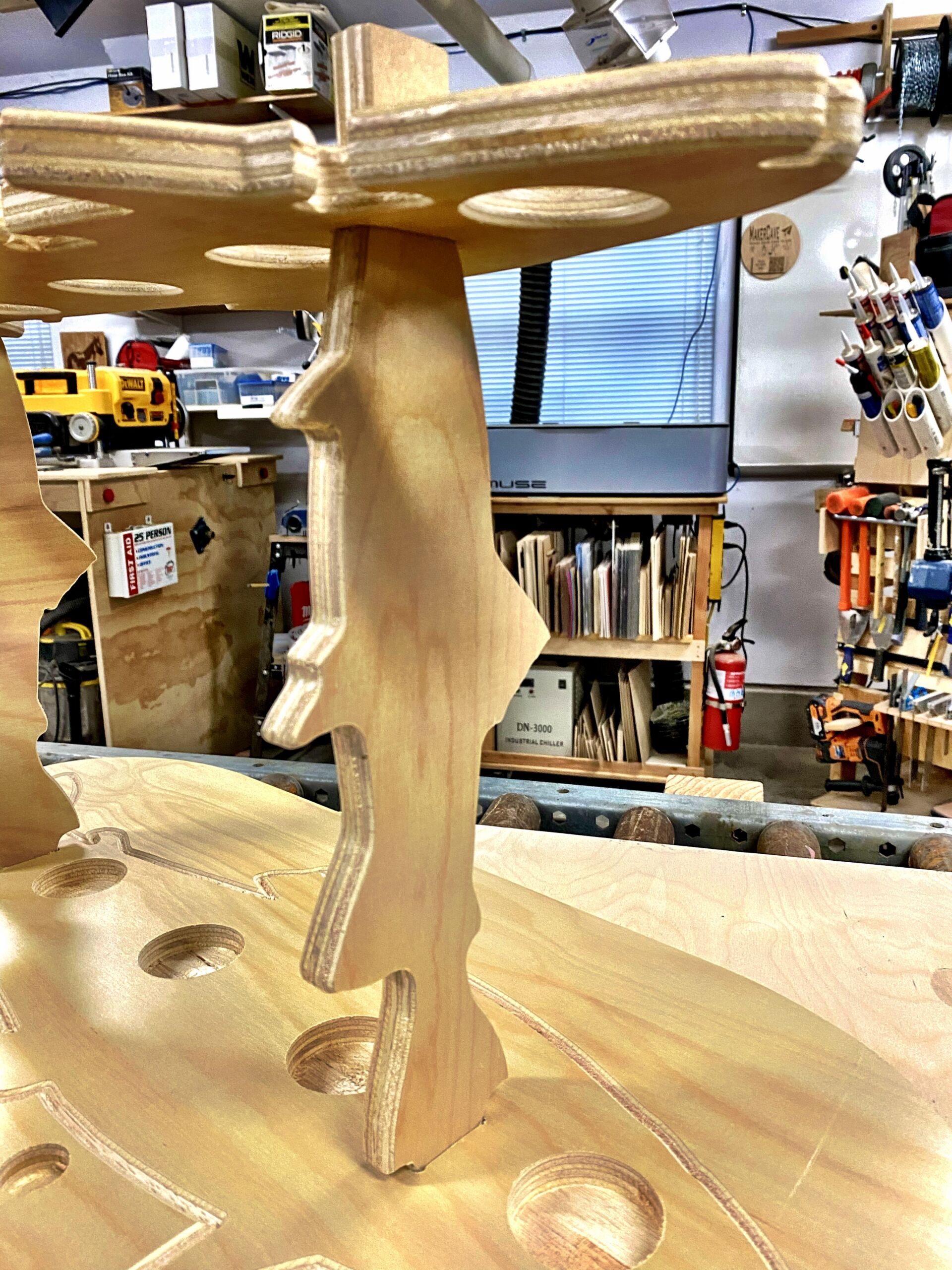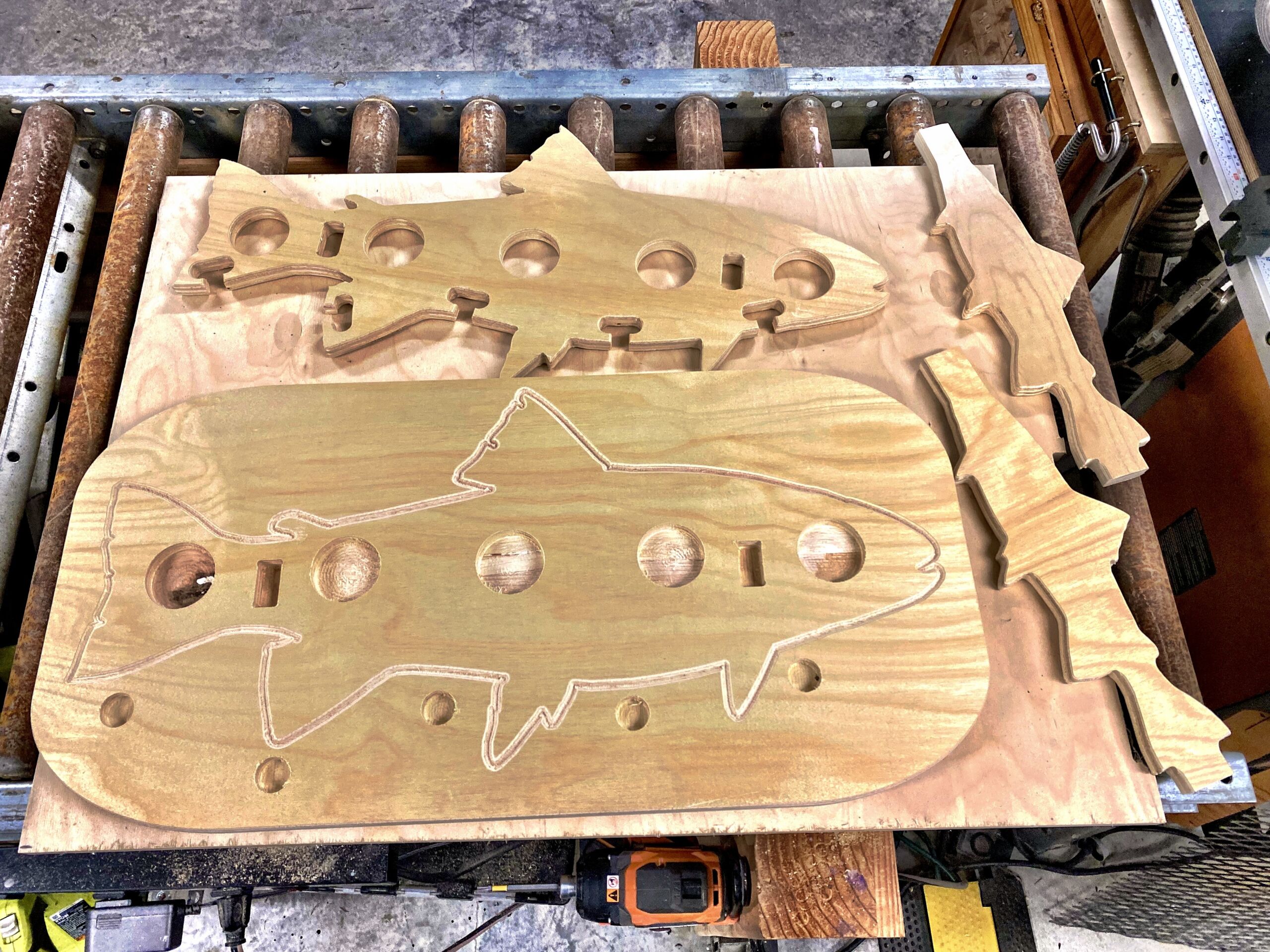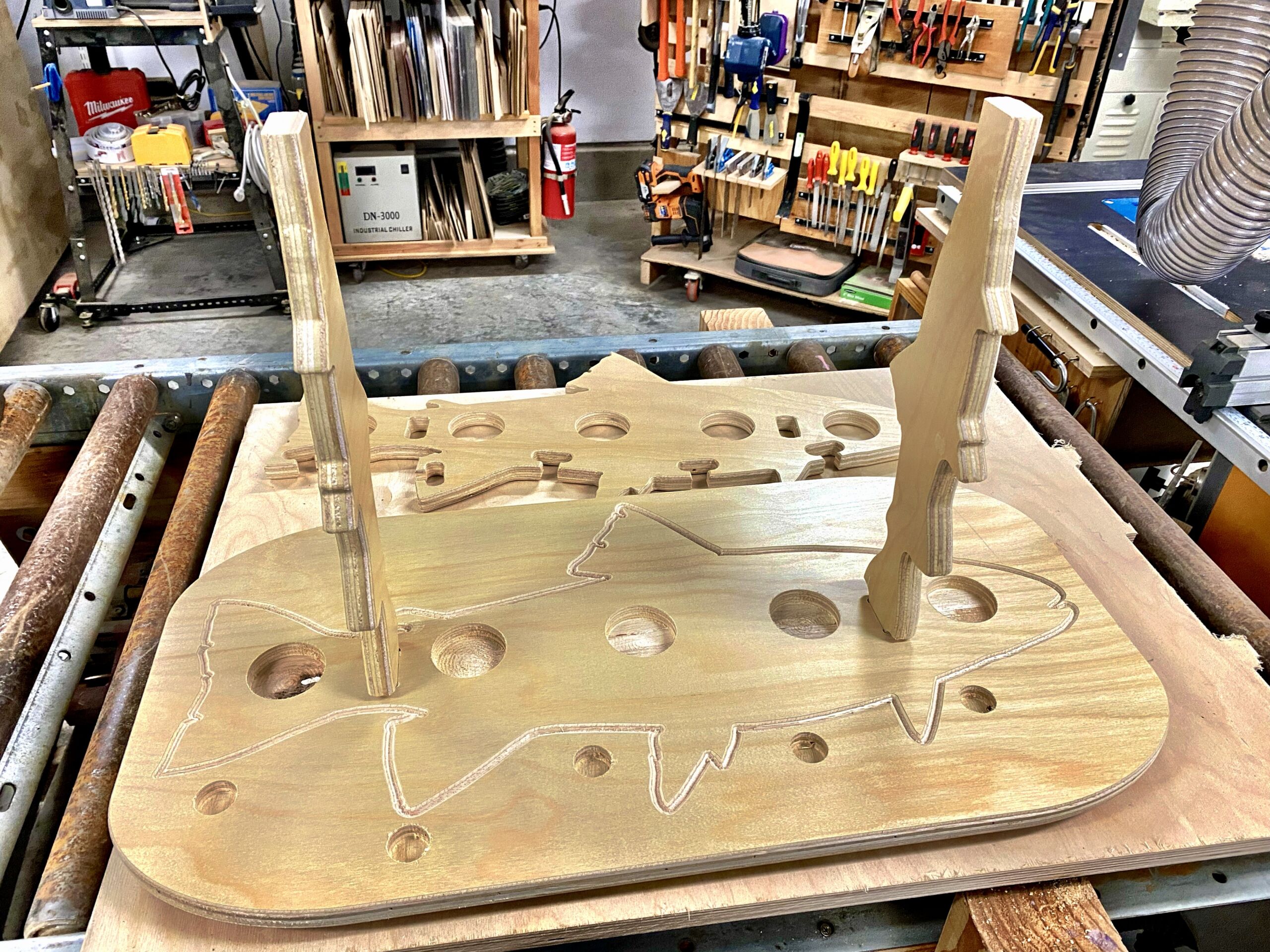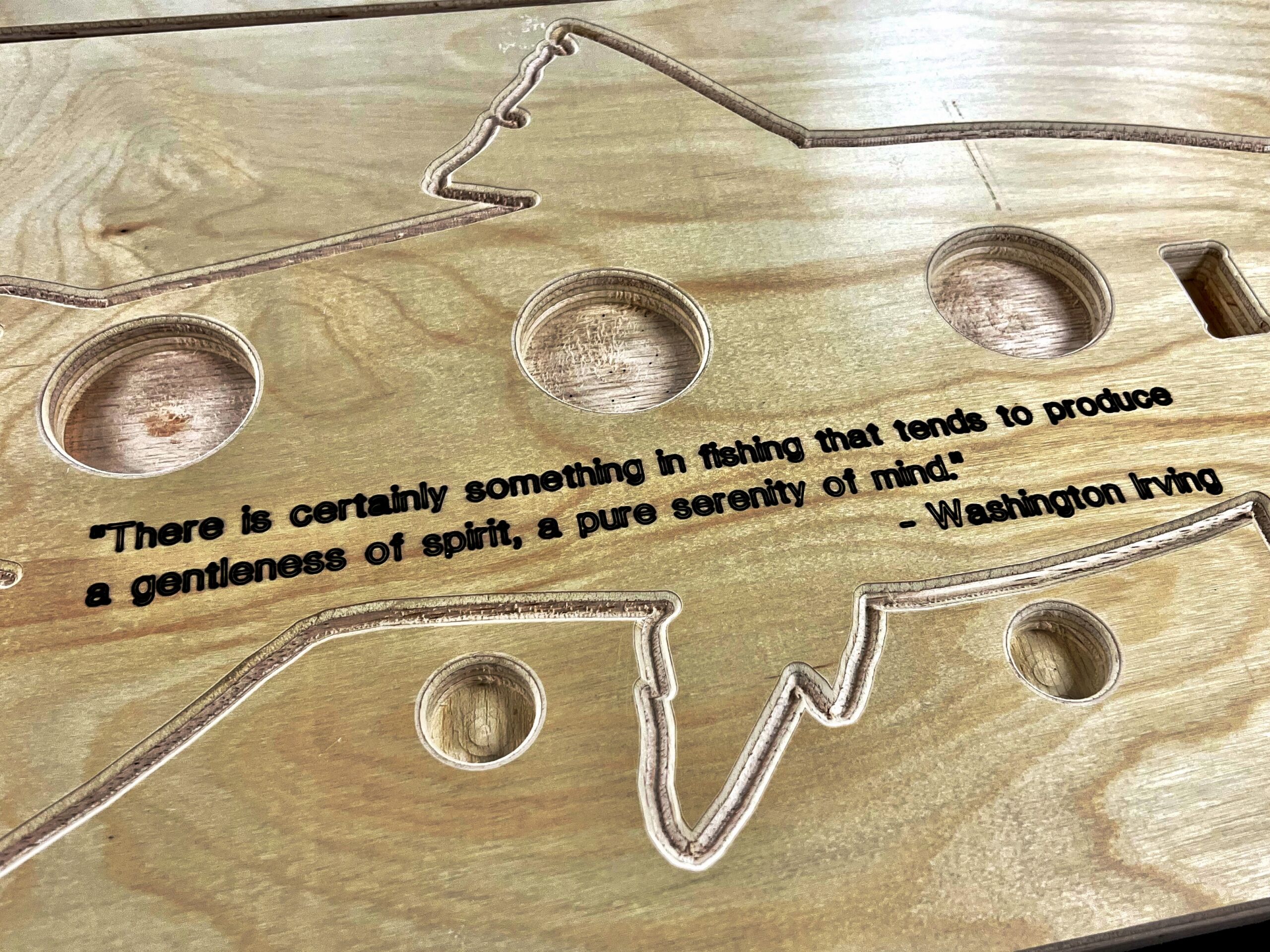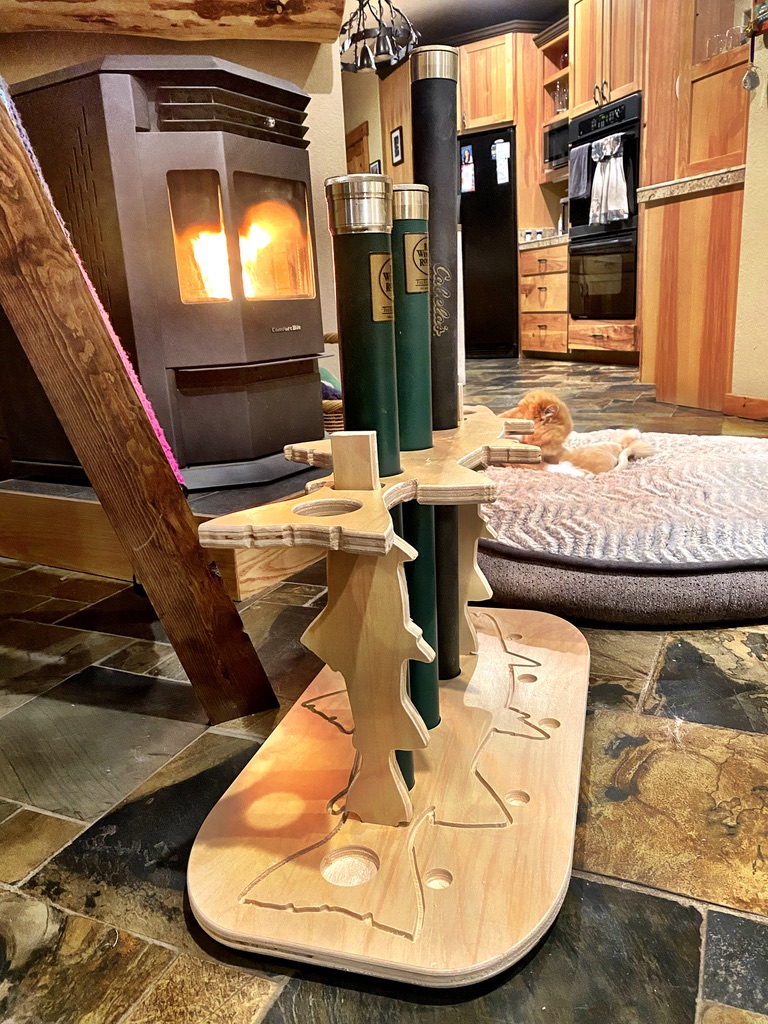 Fly Rod Tube Rack
$225.00 – $250.00
Elevate your fishing gear storage with the Trout Fly Rod Tube Storage Rack, a functional and artistic display that seamlessly blends into your home décor. Crafted from clear coat plywood, this rack features a lifelike trout shape that adds a touch of elegance and rustic charm to any space.
Designed for Practicality and Style:
Customized Hole Sizes: Choose between 2-inch or 2.5-inch holes to accommodate your specific fly rod tube sizes.
Clear Coat Protection: The clear coat finish enhances the natural beauty of the plywood while providing durability and protection against moisture.
Easy Installation: The standalone design allows for simple and secure installation, just fit the pieces together.
Transform Your Fishing Gear Storage:
Functional Display: Store and organize your fly rod tubes in style, keeping them readily accessible for your next fishing adventure.
Artistic Statement: The trout shape transforms the rack into a unique and eye-catching piece of décor, adding a touch of personality to your home.
Specifications:
Material: Clear coat plywood
Hole Sizes: 2-inch or 2.5-inch options available

Dimensions:

Customized to accommodate your desired number of fly rod tubes
If you wished to add a personal message to your fly rod tube rack, please use the form below to submit your message.
| | |
| --- | --- |
| Weight | 13 lbs |
| Dimensions | 30 × 22 × 3 in |
| Tube Size (Diameter) | 2 inch, 2.5 inch |
| Personalization | Yes, No |
Only logged in customers who have purchased this product may leave a review.